To All Valued Andrews Wireless Customers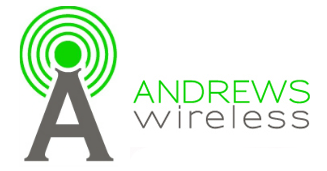 It is with mixed emotions that we write to you today, to announce that Andrews Wireless will be changing ownership. Effective December 14th 2018, Vianet will be taking over operations of Andrews Wireless. Our office in Uxbridge will be closed as of that date.
Vianet has been providing internet to large parts of Ontario since 1995. Their expertise and professionalism will ensure that every Andrews Wireless customer will continue to be valued and provided with the best quality of service. Information and updates from Vianet will follow over the next few weeks.
We would like to express our sincere gratitude to you, for your support and patronage over the last eleven years.
It has been both a pleasure and a privilege to serve you these past years.
We wish you the best over the upcoming holiday season.
With sincere thanks,
Dear Andrews Wireless Subscriber
Please continue to use the Andrew's Wireless contact number for your customer service and technical support needs.
All of us at Vianet are looking forward to working with Jim, Taina and the staff at Andrews Wireless in transitioning your service to Vianet.
Vianet is one of Ontario's original Internet Service Providers. Vianet started providing Internet service in Timmins in February 1995. Many of the team that were part of that original launch remain with Vianet today.
Over the last few years most of our efforts have been in the rural areas north of the GTA. The Andrews network footprint fits well with that focus and with Vianet's current operations. This will enable Vianet to expand and enhance service to both Andrews and Vianet subscribers as well as other rural residents throughout the Andrews service area.
Over the next few days and weeks, you will receive several emails from our transition staff on changes that will take place. None of these will affect the type or level of service you are receiving or the price you are paying.